Thinking Chocolate? Think Again!
Not many people have tasted the exquisite flavor of cacao fruit. Unless you're hanging out at a cacao farm somewhere near the equator, it's almost impossible to get a taste of the fresh stuff. That's where we come in! We took the fruit that brings you chocolate and turned it into a bright, bold and naturally sweet, juice.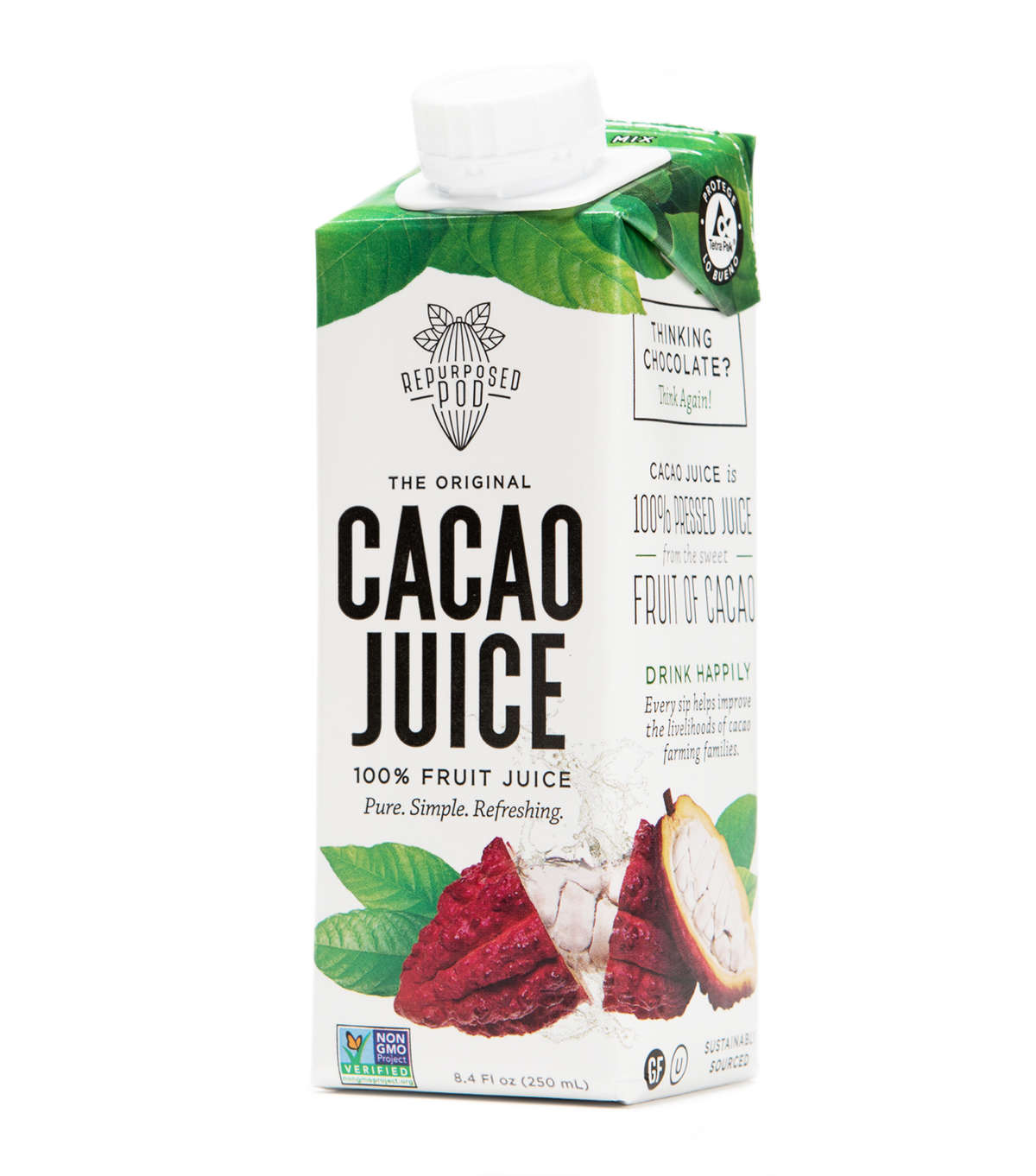 Our 100% virgin cacao juice is all natural and deliciously sweet! We consider it "multi-use." Fans have been adding it in their green smoothies or juices, splashing with soda water, making amazing innovative cocktails, reducing as a syrup for deserts and much much more!


Provides a good source of magnesium, energizing B vitamins, and delivers polyphenol antioxidants.


#NoAdditives
#100%pressed-juice
#Non-GMO
#Paleo
#farmpressed
Cacao Juice is 100% pressed juice from the sweet fruit of cacao.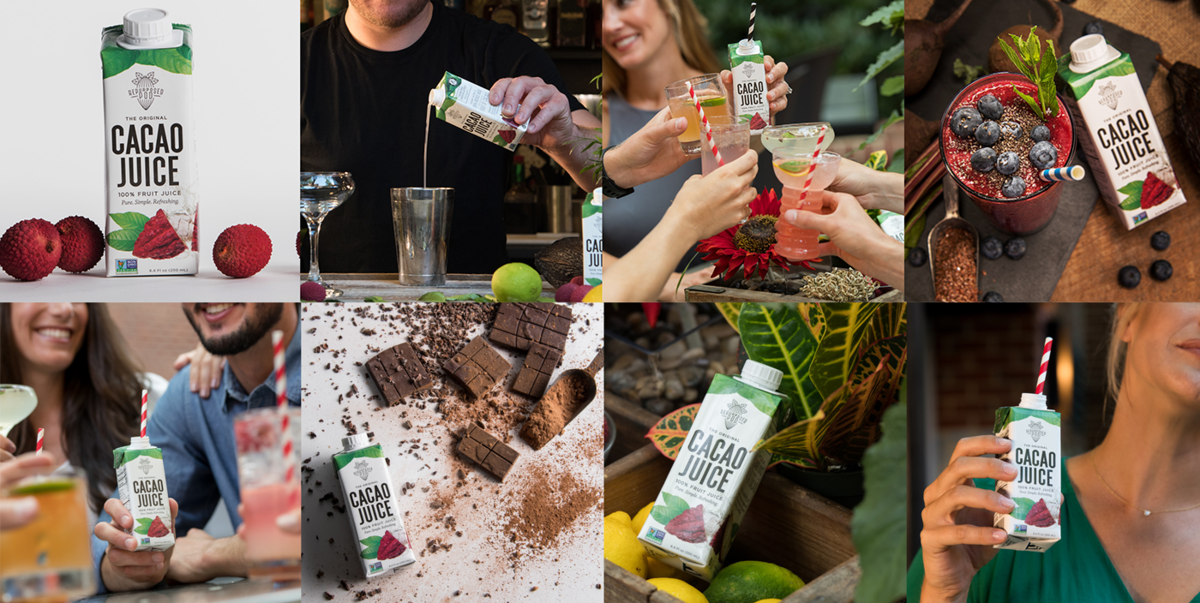 Serving Size / 8.4 fl. oz. (250 mL)
Servings Per Container / 1
Amount Per Serving / % DV


Calories 190
Total Fat 0 g
Sodium 0 g
Added Sugar 0 g
Protein 1 g


Antioxidants


Calcium 50 mg / 2%
Potassium 380 mg / 8%
Iron .4 mg / 2%
Magnesium 10%
Thiamin 10%
Niacin 15%
*% DV – % of Daily Value per Serving
Cacao Juice
(yes, that's it!)
A paragraph of text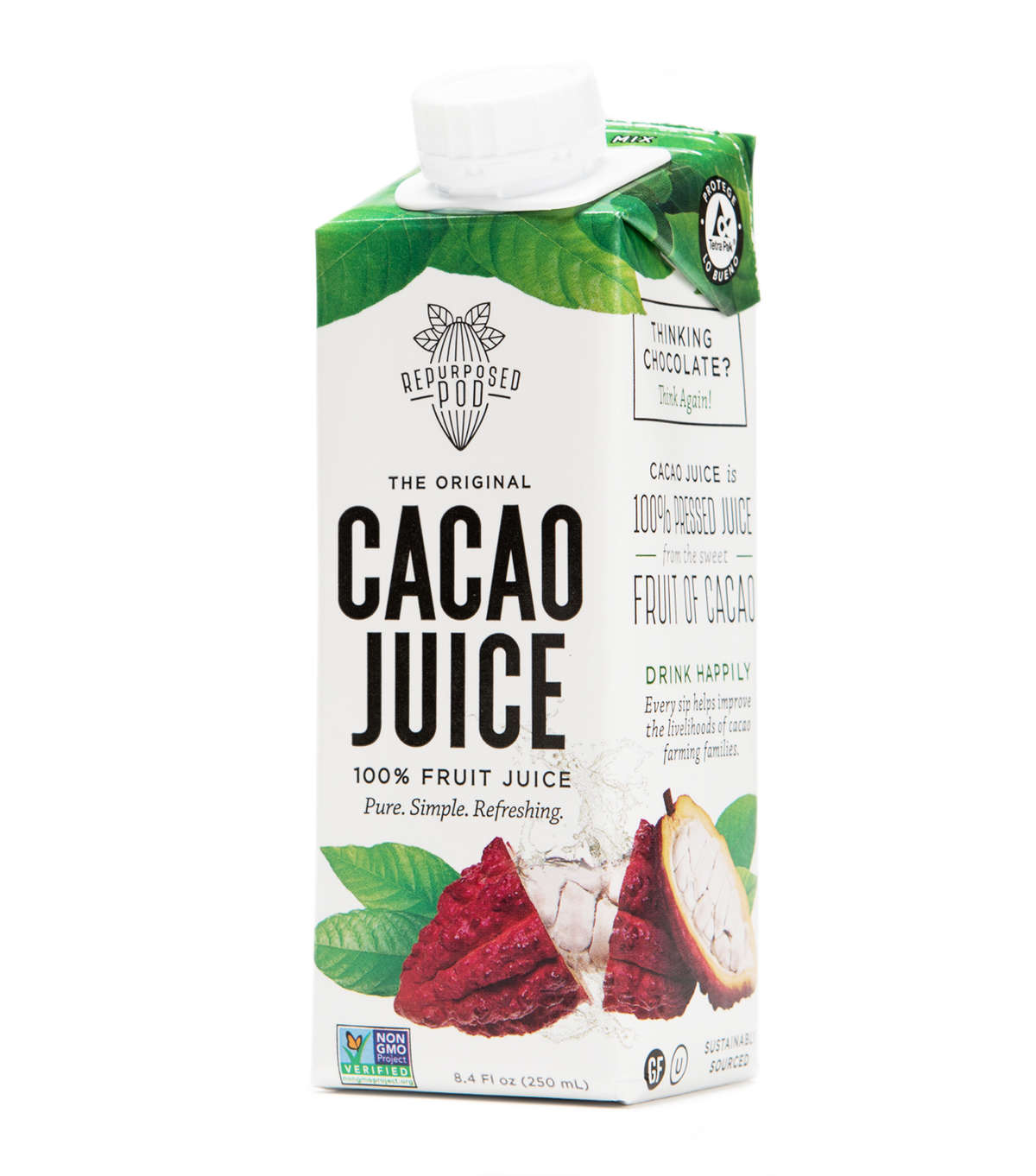 Get to know Repurposed Pod