Elixir Life Membership Course
Elixir Life Reveals All The Secret Elixir Recipes To Enhance Your State and Nourish You On A Deep Level Without The Daily Crash.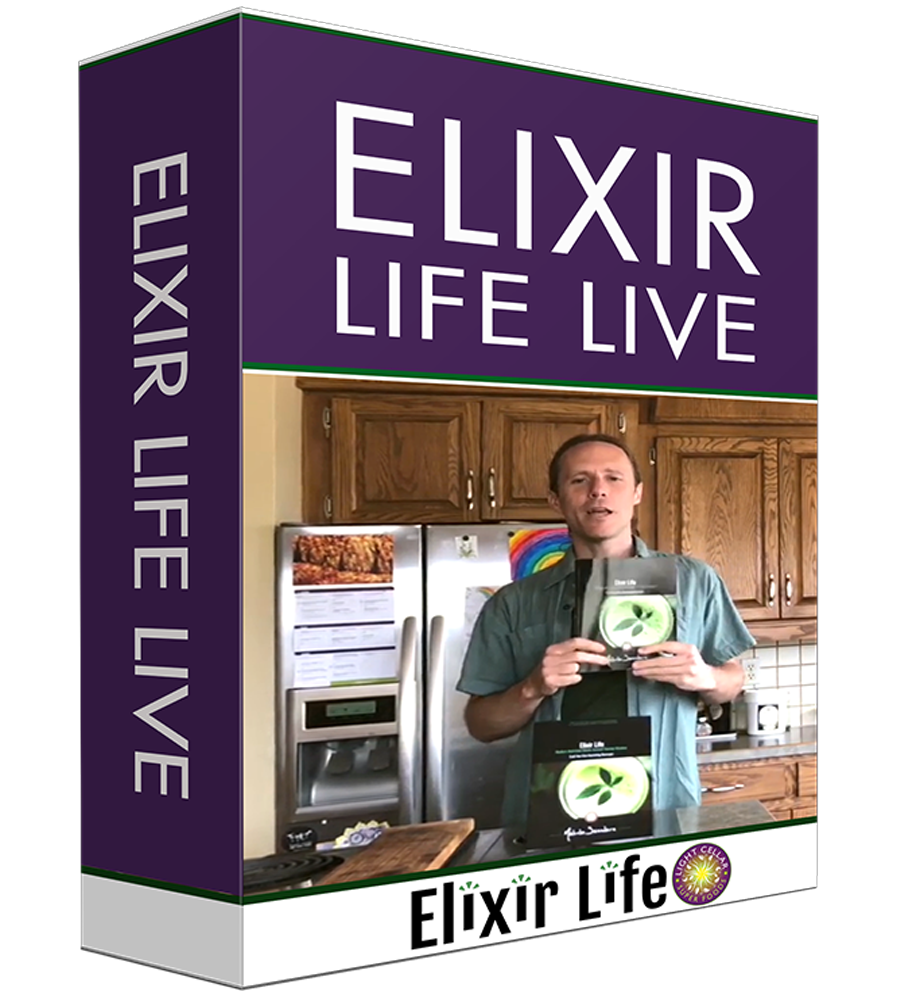 Access To All The Recordings to The Elixir Life Life Classes
Here is were I spend 2.5 hours with a select few of individuals teaching them all about elixir crafting.

Learn the ideas and techniques behind the Light Cellar elixir bar so you can create your own at home!
You will not only learn how to make superfood Elixirs, but gain insight into the philosophy behind them while building your understanding of superfoods, herbal medicine & medicinal mushrooms.
Recipes include an exploration of how to create warming, cooling, sweet, nourishing and savory drinks, with the goal of building your understanding and skills to craft up your own Elixirs anytime, to suit any mood.
Join Malcolm Saunders, Owner & Creative Visionary of the Light Cellar and author of the book Elixir Life, for the making and tasting of some delicious and nourishing Elixirs.
These videos will help you incorporate more superfoods, herbs and medicinal mushrooms to bring greater energy and clarity to your day.

Valued at $30.00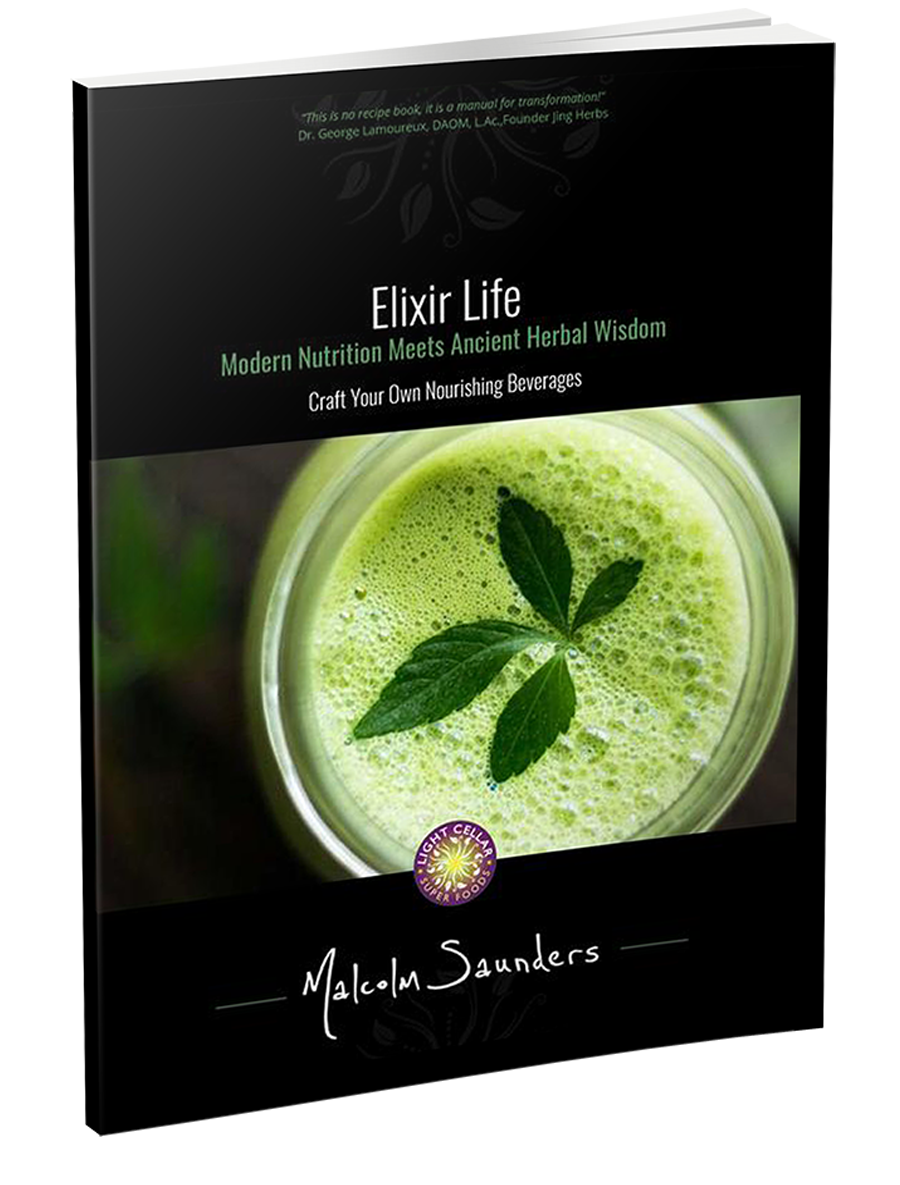 Access To The Digital Elixir Life Recipe Book PDF
96 Pages Includes Over 30 Recipes!
When you first taste an Elixir you'll be delighted to discover something different than a green juice or a smoothie, a beverage that fulfills the need for energy and the desire for something deeply delicious.

Whether you prefer a drink hot and warming, or cool and refreshing, Elixirs are beverages which answer our need for both immediate nourishment and long term health.


Renewed Energy and Focus
Sharper Memory and Recall
Loosing Weight While ENDING Food Craving For Good!
This book offers specific recipes and ideas, and, most importantly, empowers you, the Elixir crafter, with concepts from which to launch personalized versions.

This book is valued at $20.00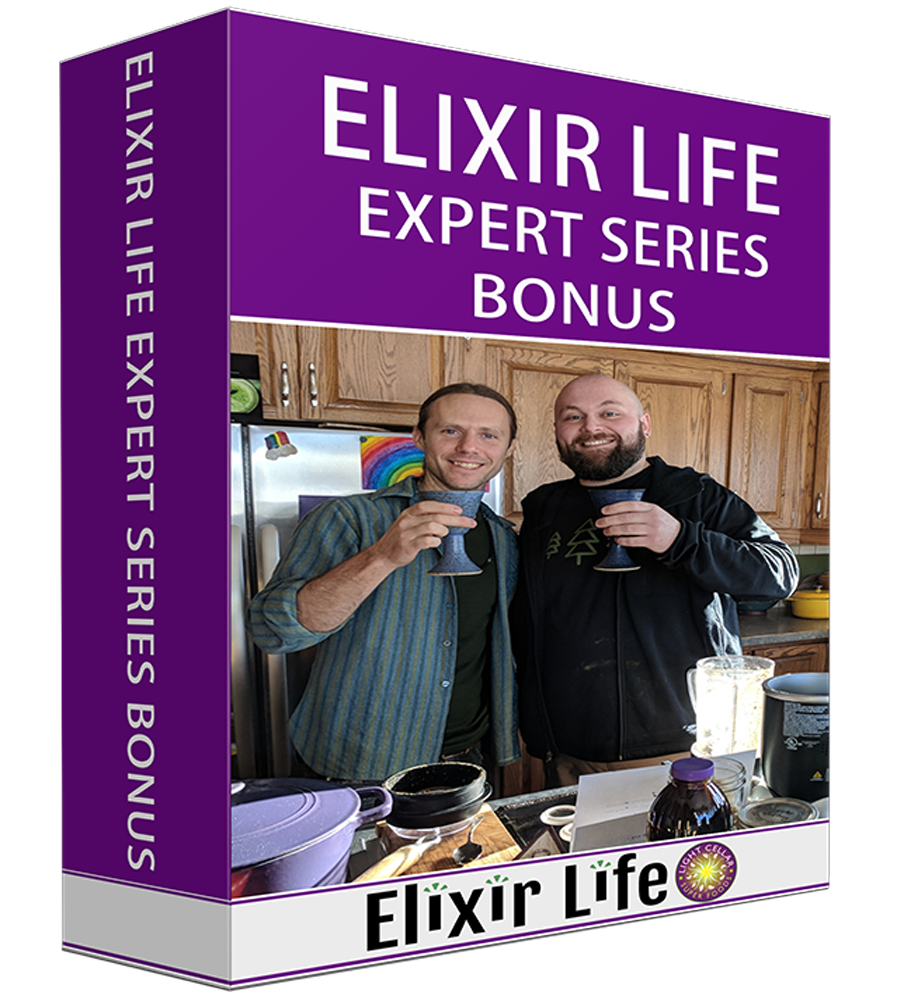 Order Elixir Life Today and get Access To This Rare Bonus Behind the Scene Interviews With Experts in the Industry
Learn from 5 Top Elixir Experts in this in video series. Elixirs for hormone balance, libido, energy, an immunity. And take your elixir crafting skills to the next level.


Learn From Master Herbalist Derek Fleming
Learn From Women's Hormone Balancing Expert Madeline MacKinnon
Learn From Libido Expert Denis Manzer
Learn From Energy Healing Expert Kori Leigh
Over 3 Hours Of Video Footage!
Plus 5 Superfood Elixir Recipes!!
Valued at $47.00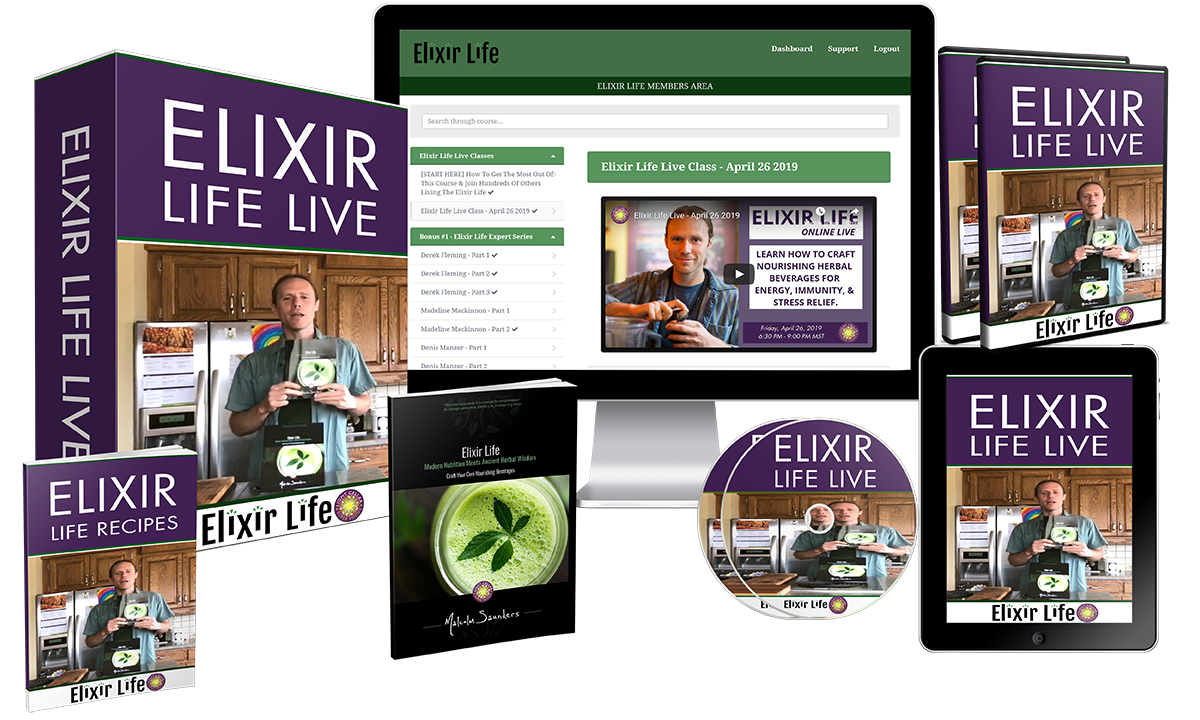 Get all of this valued at $97 For Only $47.00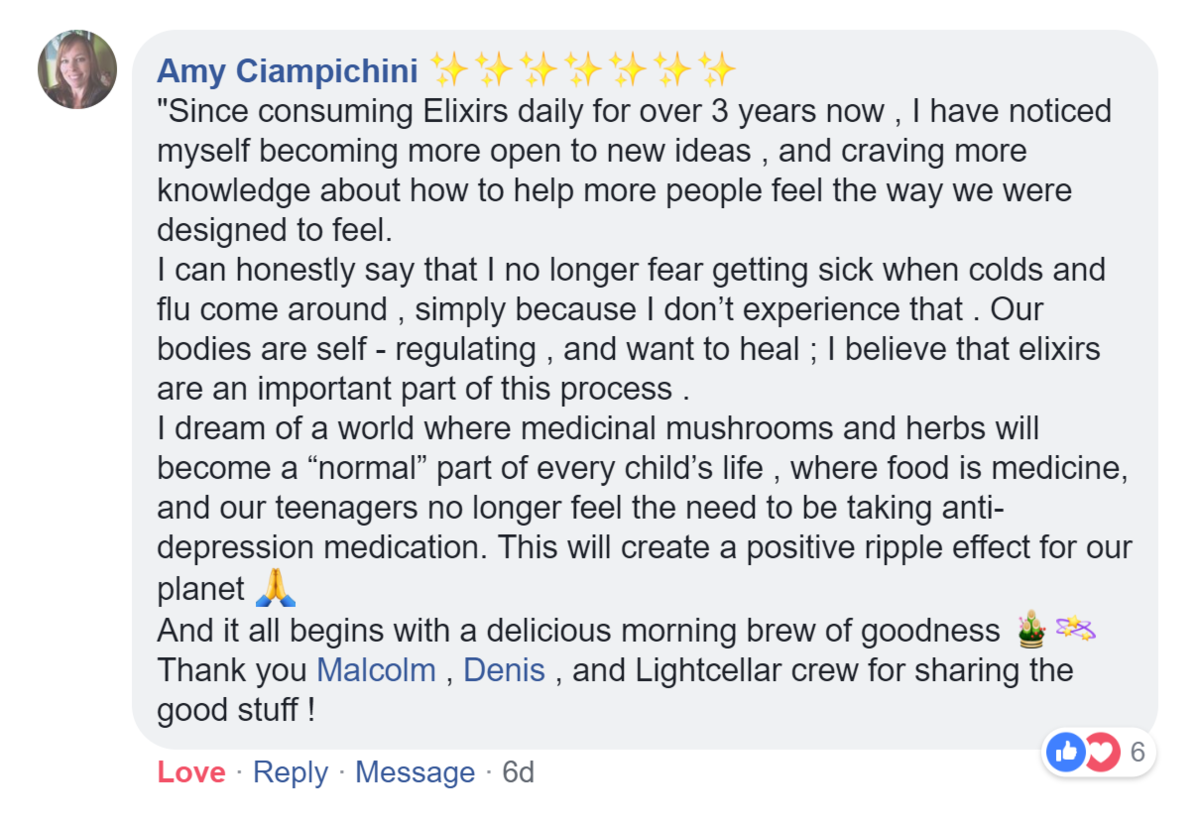 Order Today Before It Goes Back Up To IT's Original Price.