The Latest Science From The Fungal Pharmacy

Increasing interest in medicinal mushrooms has exploded over the past decade. This has resulted in a plethora of information in books and on websites both accurate and less so.


In this gathering we will examine the latest finding from the world of science, and how this can help health practitioners and interested parties re-assess and enlarge their knowledge of the Fungal Pharmacy.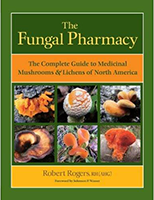 The evening with Robert Rogers will cover best practices for making mushroom medicines, fungal/drug interactions, contraindications and synergistic modalities. It will focus largely on bioregional mushrooms as well as a few exotic species, easily grown indoors. Book signing will follow.

About the Instructor: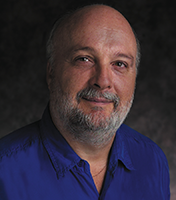 Robert Dale Rogers has been an herbalist for over forty-five years, and is a professional member of the American Herbalist Guild. He is the author of 52 books on medicinal plants and fungi of the boreal forest. He earned a Bachelor of Science from the University of Alberta, where he is presently an assistant clinical professor in Family Medicine.

He is also an adjunct professor at York University. He presently teaches plant medicine, including plant and mushroom medicine, aromatherapy and flower essences in the Earth Spirit Medicine faculty at the Northern Star College in Edmonton, Alberta.

He is a Fellow of the International College of Nutrition, past-chair of the medicinal mushroom committee of the North American Mycological Association and on the editorial boards of the International Journal of Medicinal Mushrooms, Fungi magazine and Discovery Phytomedicine.

Instructor: Robert Rogers


Date: Friday June 28th 2019


Time: 6:30 pm - 8:30 pm

Location: Light Cellar New Location 6531 Rd NW
REGISTER NOW
Click the Add to Cart Button Below

*Only 10 Spots Left