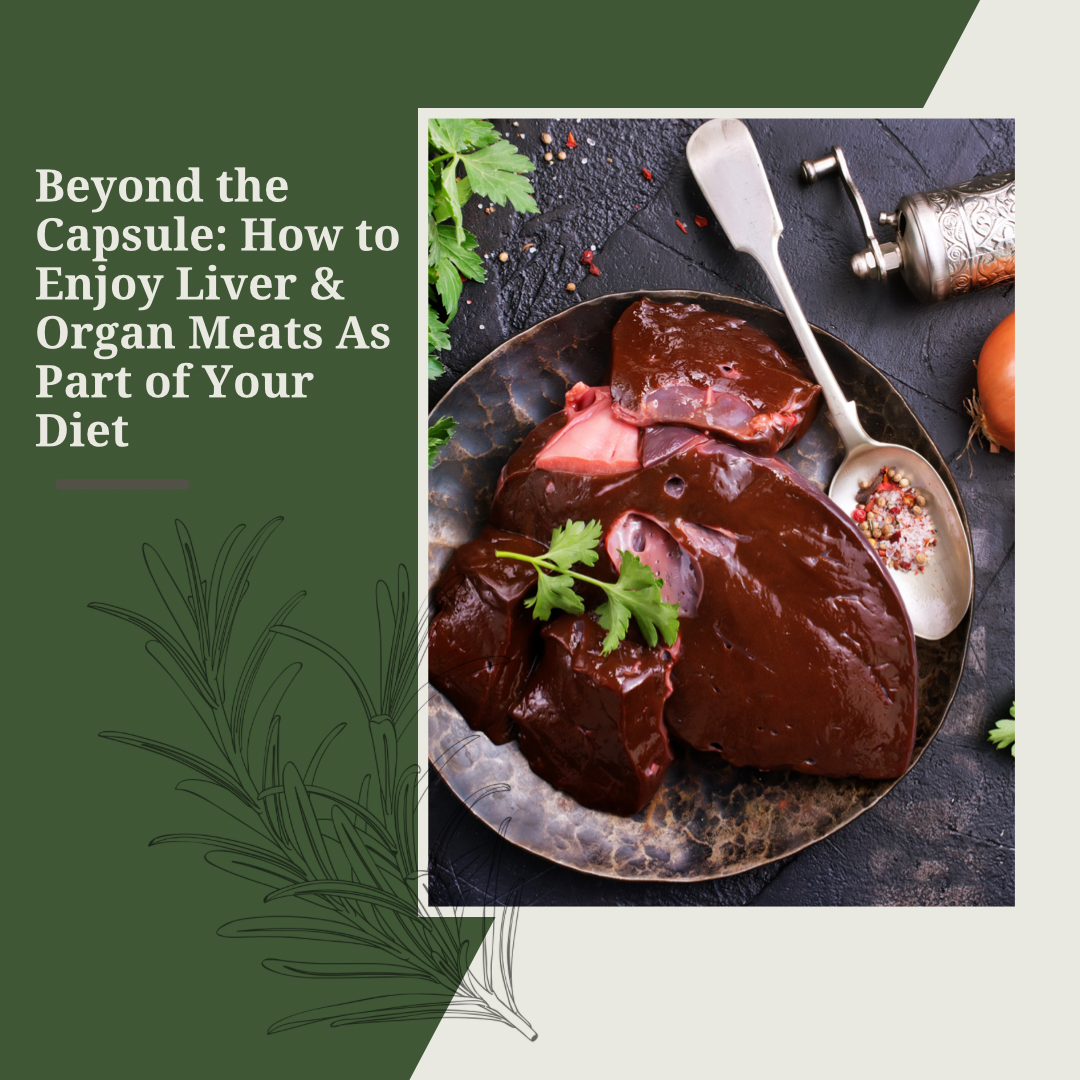 Beyond the Capsule: How to Enjoy Liver & Organ Meats As Part of Your Diet - TBA
Beyond the Capsule: How to Enjoy Liver & Organ Meats As Part of Your Diet

with Malcolm Saunders and Chef Alex Hamilton

NEW DATE - TBA - Stay Tuned
Join live in person or online

Get more energy, more critical nutrients, and more vitality, from organ meats without having to choke them down!

Liver is gaining a lot of attention and admiration as an incredible health-promoting superfood.
Health-seekers, like you and I, who have incorporated organ meats into our diets are reporting an undeniable increase in their energy and overall health and vitality.
And though you may be enjoying its benefits from a capsule, would you also like to be able enjoy it as a daily food?
Don't get me wrong, liver capsules are a great way to get this food and its nutrients into your body, and though they will continue to have a place, I'm sure you sense there is a better, more sustainable and cost-effective way for you to do this, especially one that the whole family can enjoy.
But we're often stopped by the flavour and limited in our ways to know how to best prepare liver so it can be enjoyed as part of a meal.
Join me, Malcolm Saunders, as we look Beyond the Capsule and explore ways to consume liver and other organ meats as part of our daily diet, to actually enjoy the taste, using recipes that are easy to prepare!

If you are someone who knows of the benefits that organ meats like liver provides but perhaps can't stomach the taste or don't know where to start, then this class is for you.

In this session you be introduced to a number of different recipes that will help you make liver and other highly nutritious animal organs as part of your everyday.
I'll also share the number 1 key I discovered that took me from not eating any organs to be being able to consume them everyday.
We'll cover all this, plus learn more about the role organ meats played in the human diet, their benefits and discover specific resources that will help you acquire high quality organ meats you can trust.
Recipes Include:
Umami Mushroom Burgers
Curried Beef Bites

Chicken Liver Pate
Seared Beef Liver
Kidney Bolognaise
Braised BBQ Chicken Hearts
Beef Heart Tartar
and more...


Plenty of samples will be provided along with detailed instructions and a recipe booklet on how to prepare each recipe as well as a video recording of the class.

Register now to learn how to get more energy, more critical nutrients, and more vitality, from organ meats without having to choke them down!
A recording of the class and a recipe booklet will be provided to both online and in person attendees after the class.