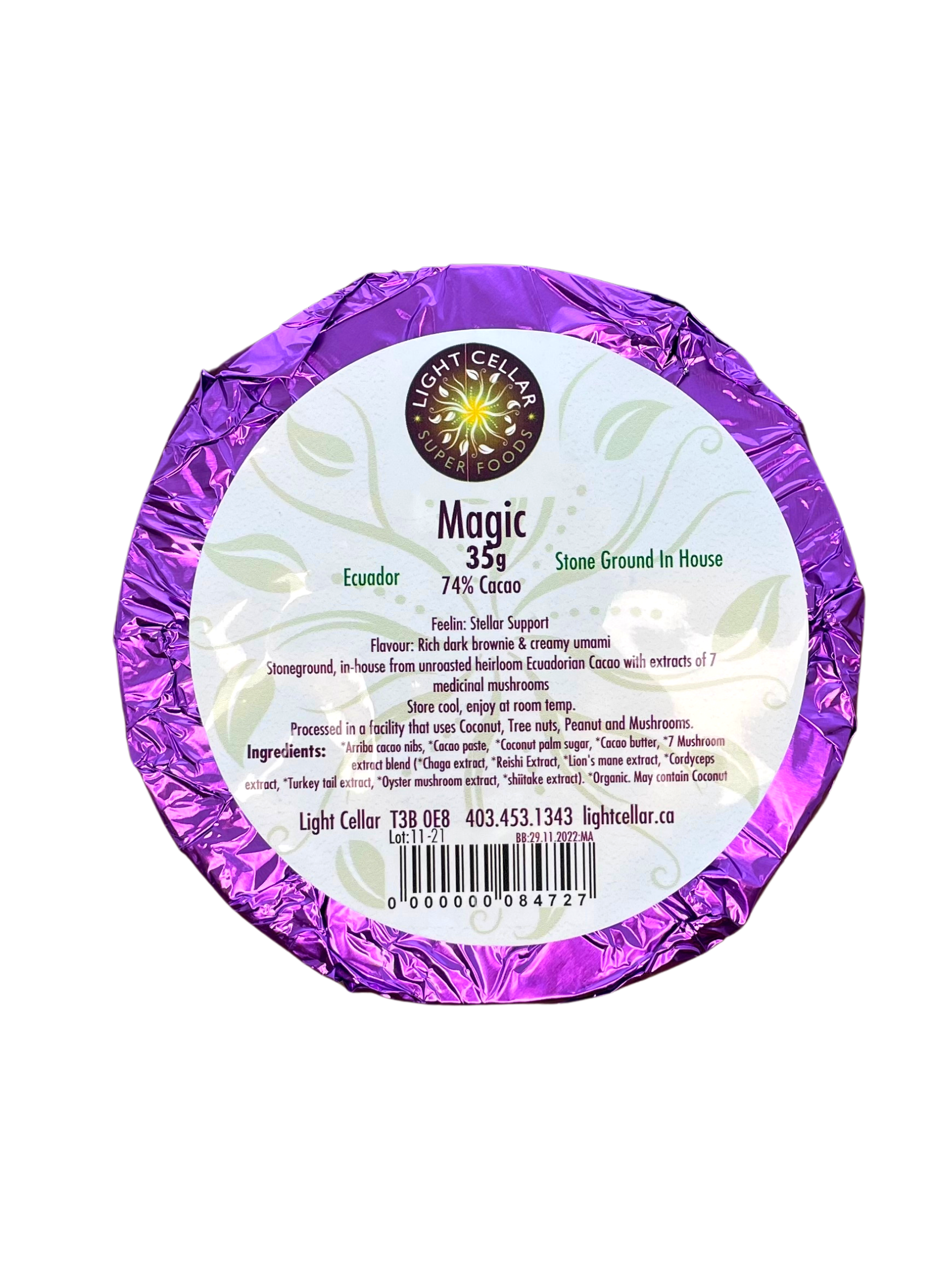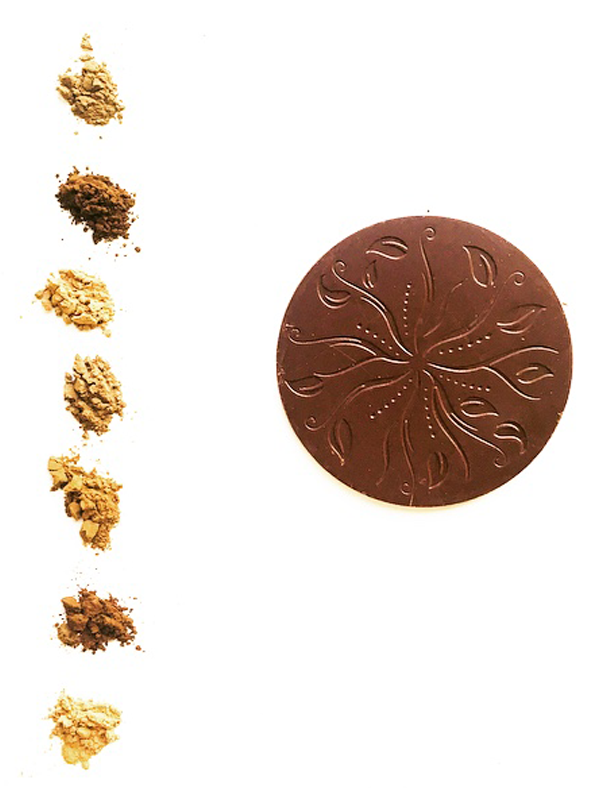 Magic Superfood Chocolate Bar
Pickup available at Light Cellar
Usually ready in 24 hours
Magic Superfood Chocolate Bar
Light Cellar
Pickup available, usually ready in 24 hours
6531 Bowness Road Northwest
Calgary AB T3B 0E8
Canada
+14034531343
Magic Superfood Chocolate Bar 
35 grams, 74% Cacao

Feelin: Stellar Support
Flavour: Rich dark brownie & creamy umami
Stoneground, in-house from unroasted heirloom Ecuadorian Cacao
Ingredients: *Arriba cacao nibs, *Cacao paste, *Coconut palm sugar, *Cacao butter, *7 Mushroom extract blend (*Chaga extract, *Reishi extract, *Lion's Mane extract, *Cordyceps extract, *Turkey tail extract, *Oyster mushroom extract, *Maitake extract). *Organic. Processed in a facility that uses Coconut, Tree nuts, Peanut and Mushrooms.
Store cool, enjoy at room temp
Want the full spectrum of benefits of all the medicinal mushrooms? 
That's where the Magic comes in. With Light Cellar's own blend of seven medicinal mushrooms, you will taste simply pure, creamy dark chocolate, while receiving the benefits of these amazing superfoods. 
In addition to Lion's Mane, Chaga, Reishi, and Cordyceps, there are 3 more medicinal mushrooms featured in this bar, so here's the scoop on the final three medicinal mushrooms in this seven-mushroom bar:
Maitake
"Maitake" (Grifola frondosa) means 'dancing mushroom' in Japanese. It is said that when it was found in the wild, people would dance with happiness due to the excitement of the great healing properties of this mushroom.  This medicinal mushroom is an adaptogen, meaning it works in the body to regulate systems that have become unbalanced, whether physically or mentally. Maitake, has shown even better results when compared to other mushrooms, in preventing and treating cancer. It is high in antioxidants, vitamins B & C, minerals, and amino acids. Maitake also helps boost your immune system to keep you in optimal health. 
Oyster
Oyster mushrooms (Pleurotus ostreatus) have been gaining popularity in North America recently and can often be found at specialty markets.  Don't be be fooled into thinking this is a simple mushroom! Containing many B vitamins, including B12, this medicinal mushroom also contains iron, vitamin C, vitamin D, and folic acid. Oyster mushrooms also have antioxidant properties, as well as the ability to lower cholesterol.  These mushrooms also contain antiviral properties; enhancing the immune system and improving its regulation. Oyster mushrooms not only strengthen to protect the body, but also help fight any ongoing illnesses. Antimicrobial, these mushrooms have the ability to fight drug resistant bacteria and candida overgrowth. 
Turkey Tail 
Commonly known as Turkey Tail (Trametes versicolor), this medicinal mushroom got its name from its striking colours and resemblance to, you guessed it, a turkey tail! Turkey tail contains an impressive array of antioxidants, many of which have been shown to release immunoprotective proteins, boosting your immune system by reducing inflammation and releasing protective compounds.  Turkey tail also contains prebiotics; a non-digestible fiber that is able to make it through the intestines to feed and nourish the beneficial bacteria in the gut. This means turkey tail can ease symptoms of poor gut health such as digestive issues, sugar cravings, food allergies, anxiety and depression, skin problems, and more.