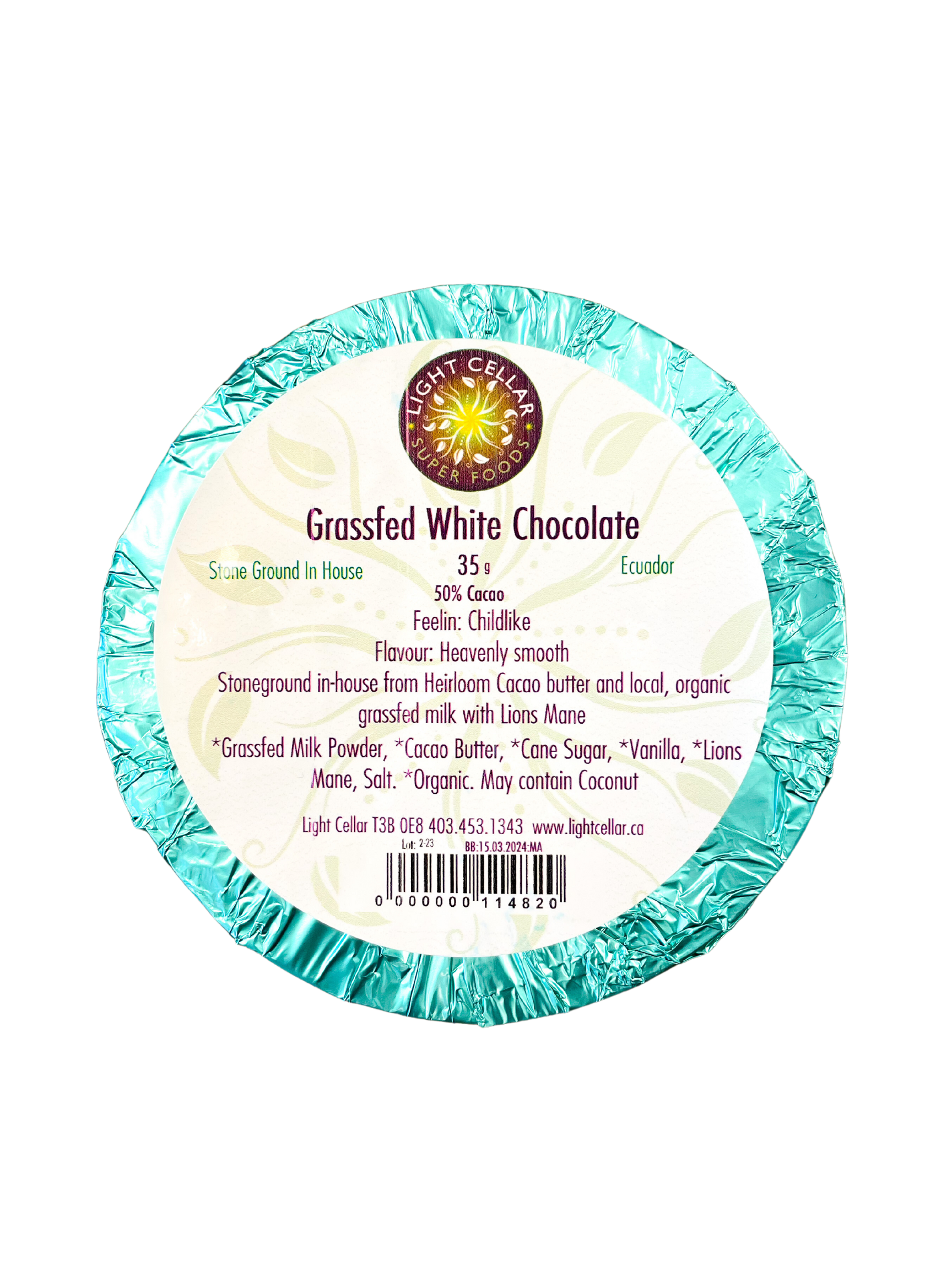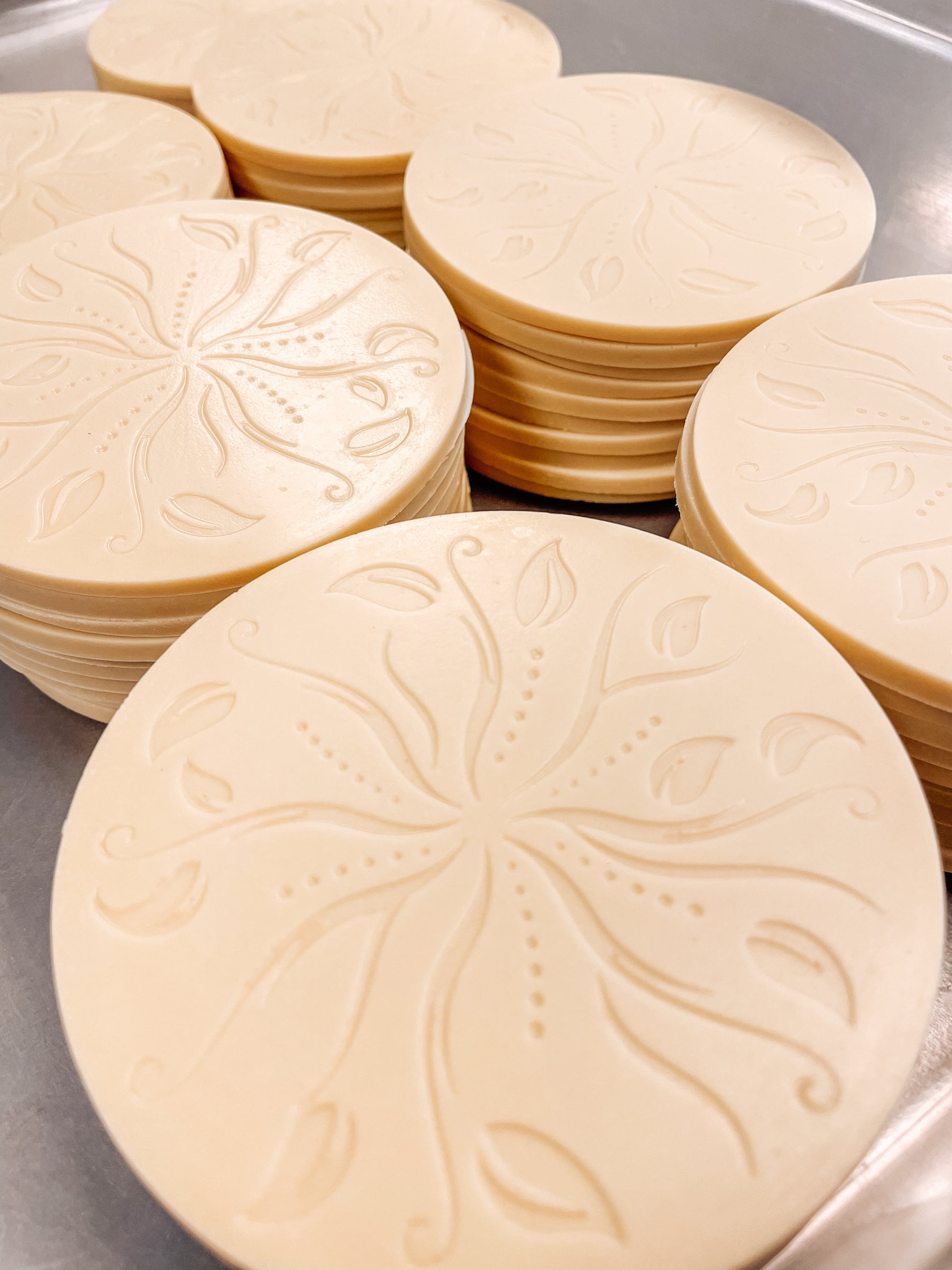 Grass Fed White Chocolate Bar
Pickup available at Light Cellar
Usually ready in 24 hours
Grass Fed White Chocolate Bar
Light Cellar
Pickup available, usually ready in 24 hours
6531 Bowness Road Northwest
Calgary AB T3B 0E8
Canada
+14034531343
Grass fed white chocolate bar 
56% Cacao
Feeling: Focused
Flavour: Heavenly Smooth
Superfood chocolate at its finest.
Stoneground, in-house from unroasted heirloom Ecuadorian Cacao
Enjoy our very first milk white chocolate bar! We stoneground this heavenly smooth bar in house and blended it with A2 milk powder and brain boosting Lion's Mane medicinal mushroom! 
Ingredients: *Grass-fed Powder, *Cacao butter, *Cane sugar, *Vanilla, *Lion's mane extract, Salt *Organic. Processed in a facility that uses Coconut, Tree nuts, Peanut and Mushrooms.
Store cool, enjoy at room temp.
† The statements throughout this site are not intended to diagnose, treat, cure or prevent any disease. Individual results may vary. Seek the advice of a competent health care professional for your specific health concerns. If you have a medical condition or are pregnant please consult your  health care provider before use. Information on this site is for educational purposes only. 
 .
What is A2 milk powder and what are it's benefits?
In regular milk, there is an A1 and A2 beta-casein, where as A2 milk powder only contains A2 beta-casein.  There are some studies that have suggested A1 beta-casein can be harmful and A2 beta-casein is a safe option.
A2 milk powder is a creamy and nutritious milk that is full of calcium and many other important nutrients. A2 milk powder is also known for being easier to digest and absorb in comparison to other types of milk. It's also known for being less inflammatory compared to other types of milk.
Lion's Mane medicinal mushroom (Hericium erinaceus) contains hericenones and erinacines, two compounds that stimulate the growth of brain cells.  As we age, the brain's ability to form new connections tends to decline. This means that Lion's mane may have the potential to boost mental functions, including memory, alleviating mild symptoms of anxiety and depression, as well as speed up recovery of nervous system injuries. Research shows that lion's mane mushrooms contain powerful anti-inflammatory and antioxidant compounds that may help reduce the impact of many illnesses including heart disease, cancer and autoimmune disorders, as well as stress related symptoms. Lion's Mane can also boost fat metabolism and help prevent the oxidation of cholesterol in the bloodstream, which is beneficial for heart health.