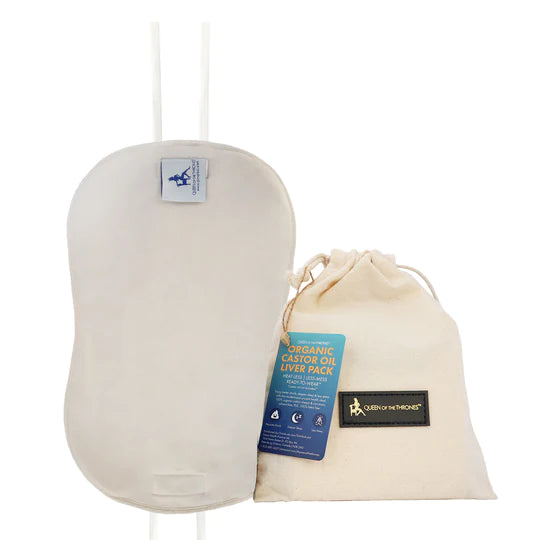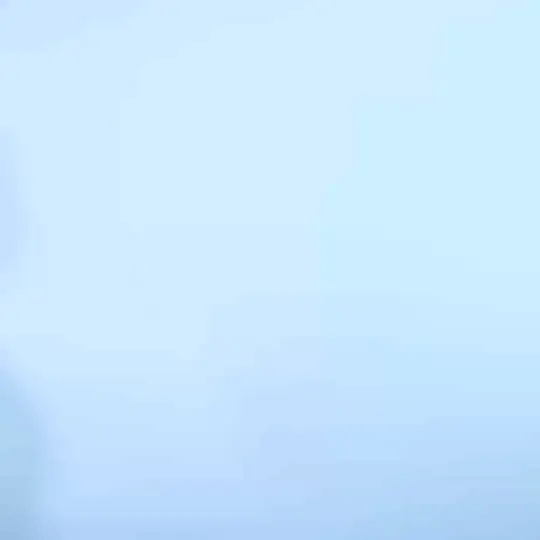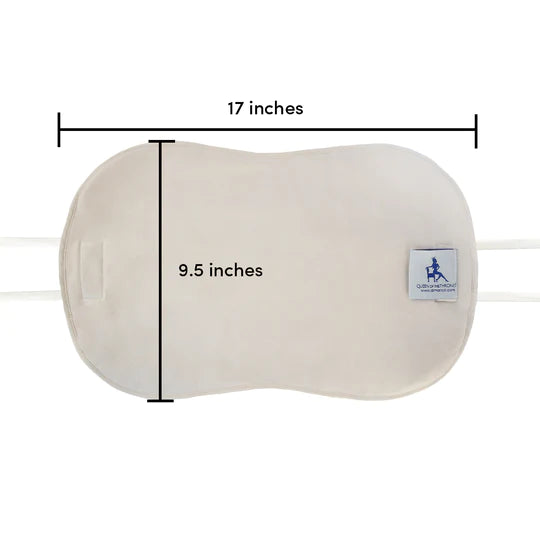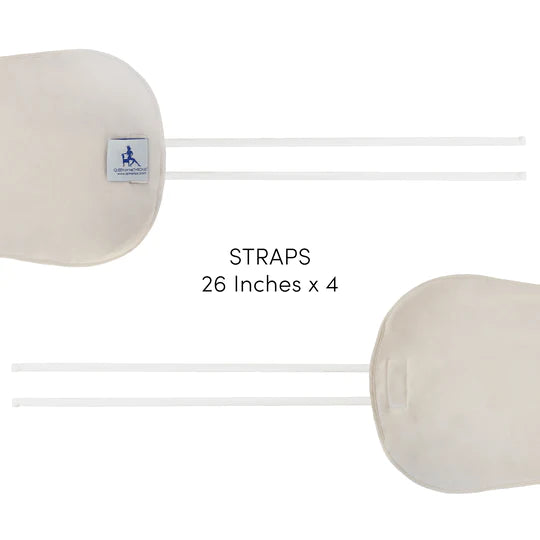 Castor Oil Pack (Liver) (Oil is not included)
Pickup available at Light Cellar
Usually ready in 24 hours
Castor Oil Pack (Liver) (Oil is not included)
Light Cellar
Pickup available, usually ready in 24 hours
6531 Bowness Road Northwest
Calgary AB T3B 0E8
Canada
+14034531343
Queen of the Thrones® original heatless, less-mess, reusable Castor Oil Pack for Liver.
Made with:
Inner layer organic cotton flannel 

Outer "less mess" layer polypropylene

Nylon straps
What's it made of?
90% Organic Cotton Flannel

 

- Soft, hypoallergenic inner layer
5% Polypropylene

 

- Less-mess outer layer
5% Nylon

 

- Four soft, stretchy, adjustable, comfortable straps
How do I use it?
Step 1: Pour 1 tbsp of Organic Castor Oil onto the soft cotton side of your pack in the centre.
Step 2: Place your pack over your liver area (right side below rib cage), and tie it in place.
That's it! Wear your Castor Oil Pack for a minimum of 1 hour, or overnight.
Will it fit me?
Your pack is made to fit over the size of the adult liver area, and it fits most bodies with its long, soft straps that gently hug your curves. It's so comfortable, you can even sleep in it!
FAQs
Do I have to add heat?
Extra heat is not necessary because Queen of the Thrones® Castor Oil Packs have been engineered to naturally hold in body heat.
Is the Castor Oil Pack messy?
Although it's not messless, it is LESS messy than a DIY pack. Always wear an old T-shirt over top just in case
Can/How do I wash my pack?
Before 1st use, you may want to wash your new Castor Oil Pack as recent research from the National Institute of Health shows that even organic materials may contain traces of chemicals via transportation, packaging and warehousing. Luckily, washing is shown to significantly reduce or even eliminate these chemicals completely.
It's like when you buy produce, you always wash it first, even if it's organic! A new pack can be hand washed or machine washed with natural detergent and laid flat to dry.
However, once you have started adding oil to your pack, it may be best NOT to wash it. Washing a used pack may lead to oil getting all over the outer "less mess" layer of the pack, making it messier and decreasing its natural lifecycle.
Tips to extend the life of your pack:
Only use 1 tbsp of fresh Castor Oil with each use
Keep Castor Oil in the center of your pack (away from the seams)
Avoid washing your oily pack
How often do I have to replace it?
For hygiene, apply fresh Castor Oil with each use and replace your pack every 2 months.
What does it feel like?

The Castor Oil Pack for Liver feels like a soft warm hug that curves to fit you just right, it's so comfortable you can sleep in it.