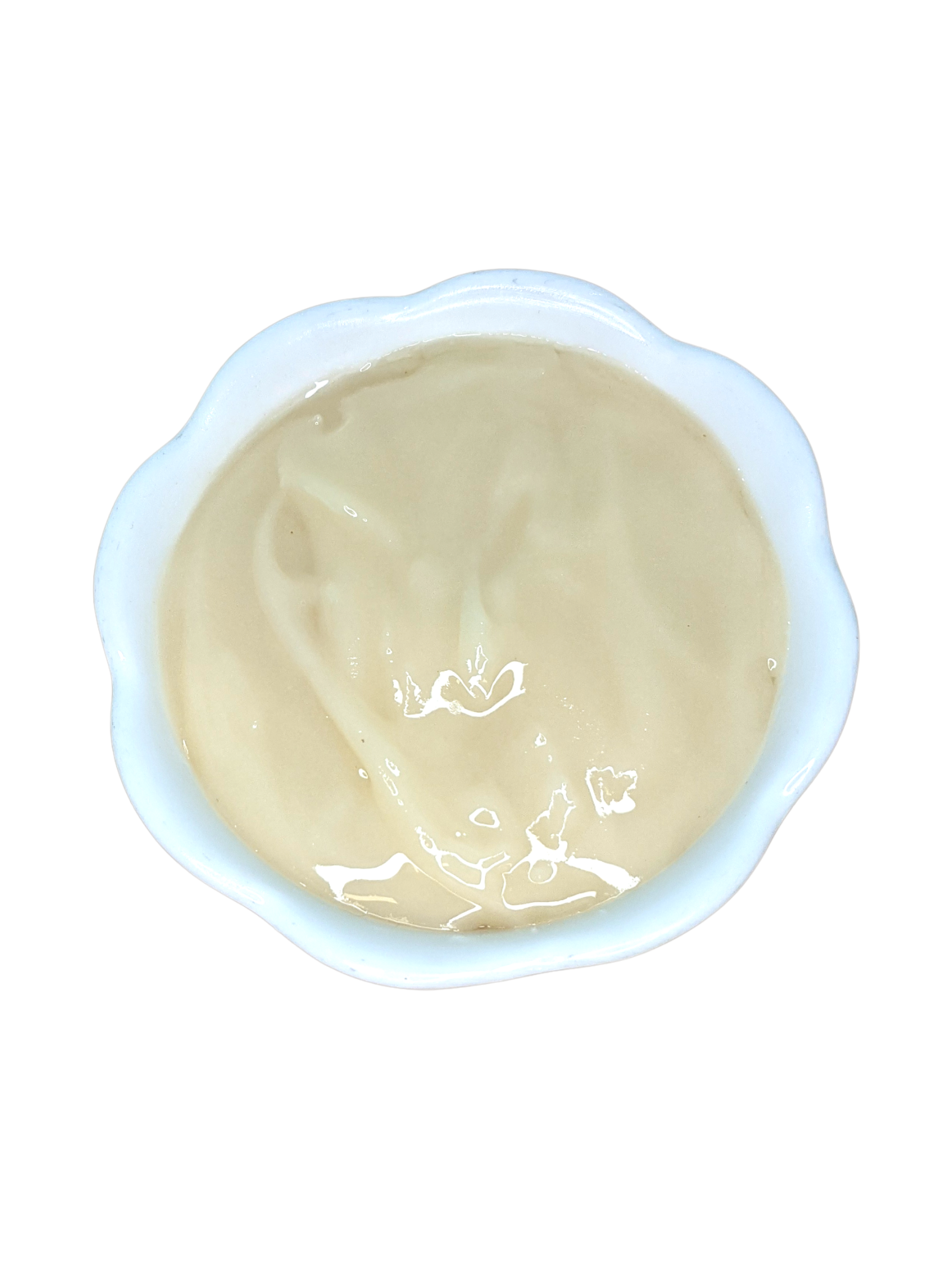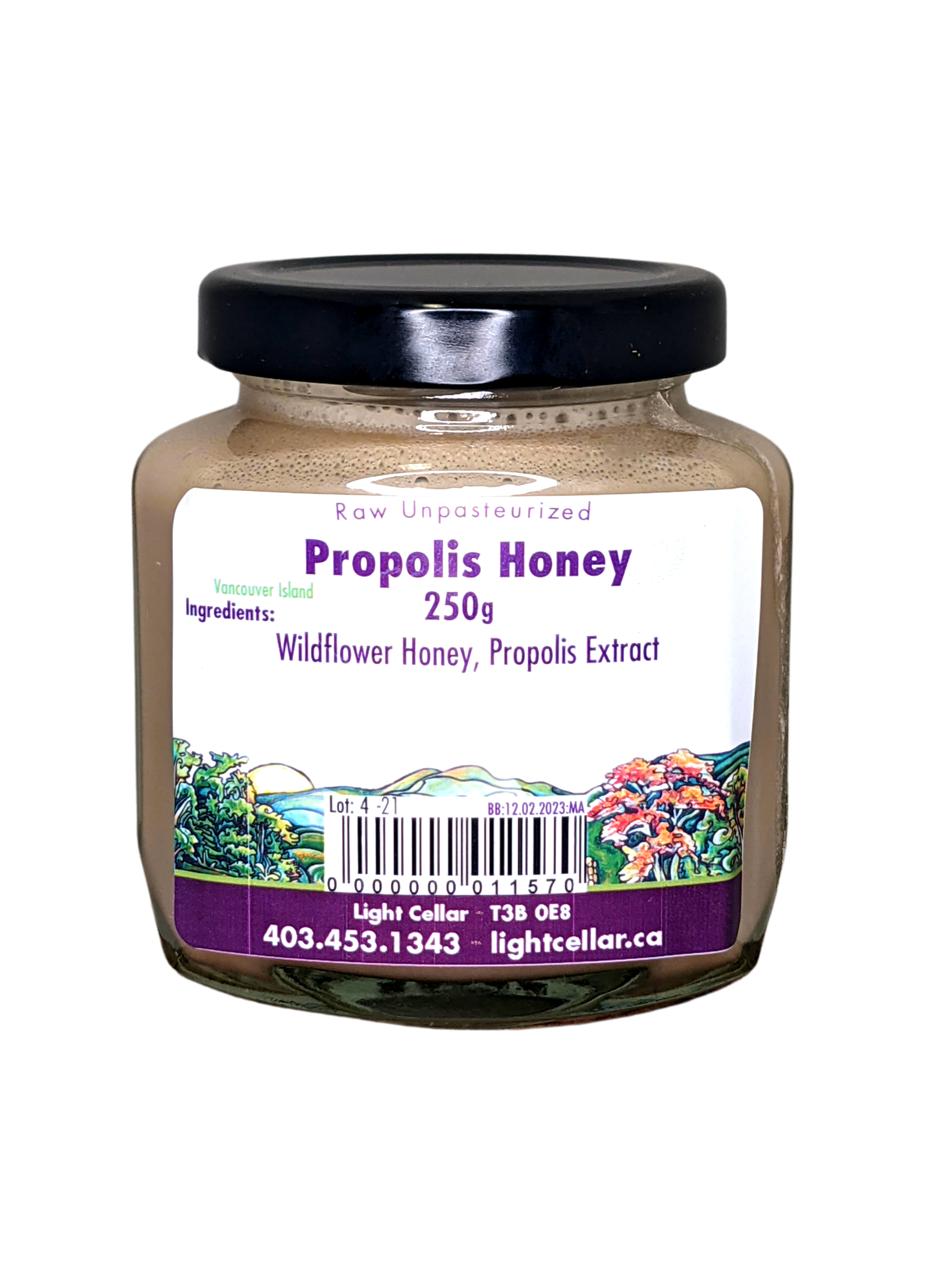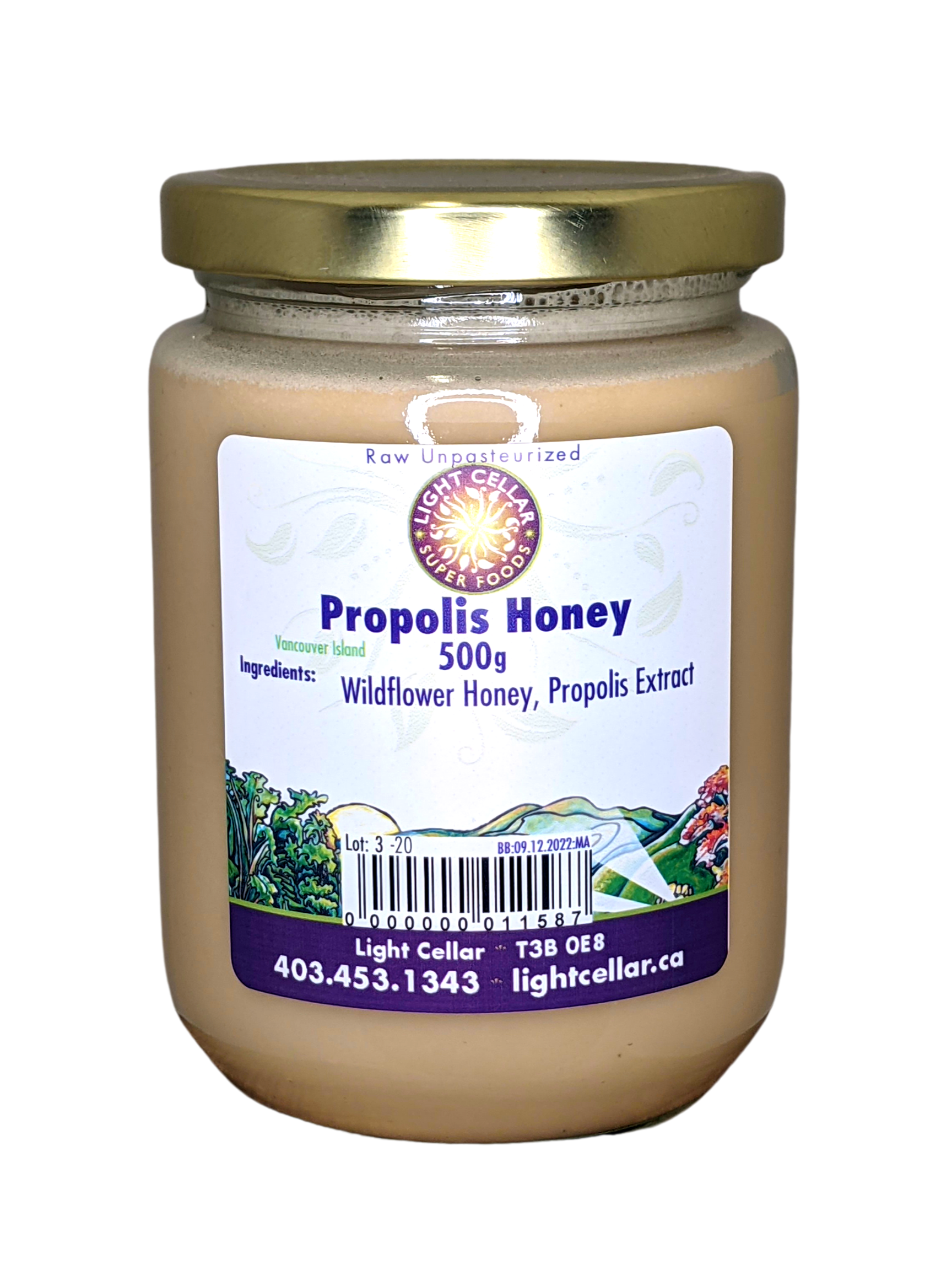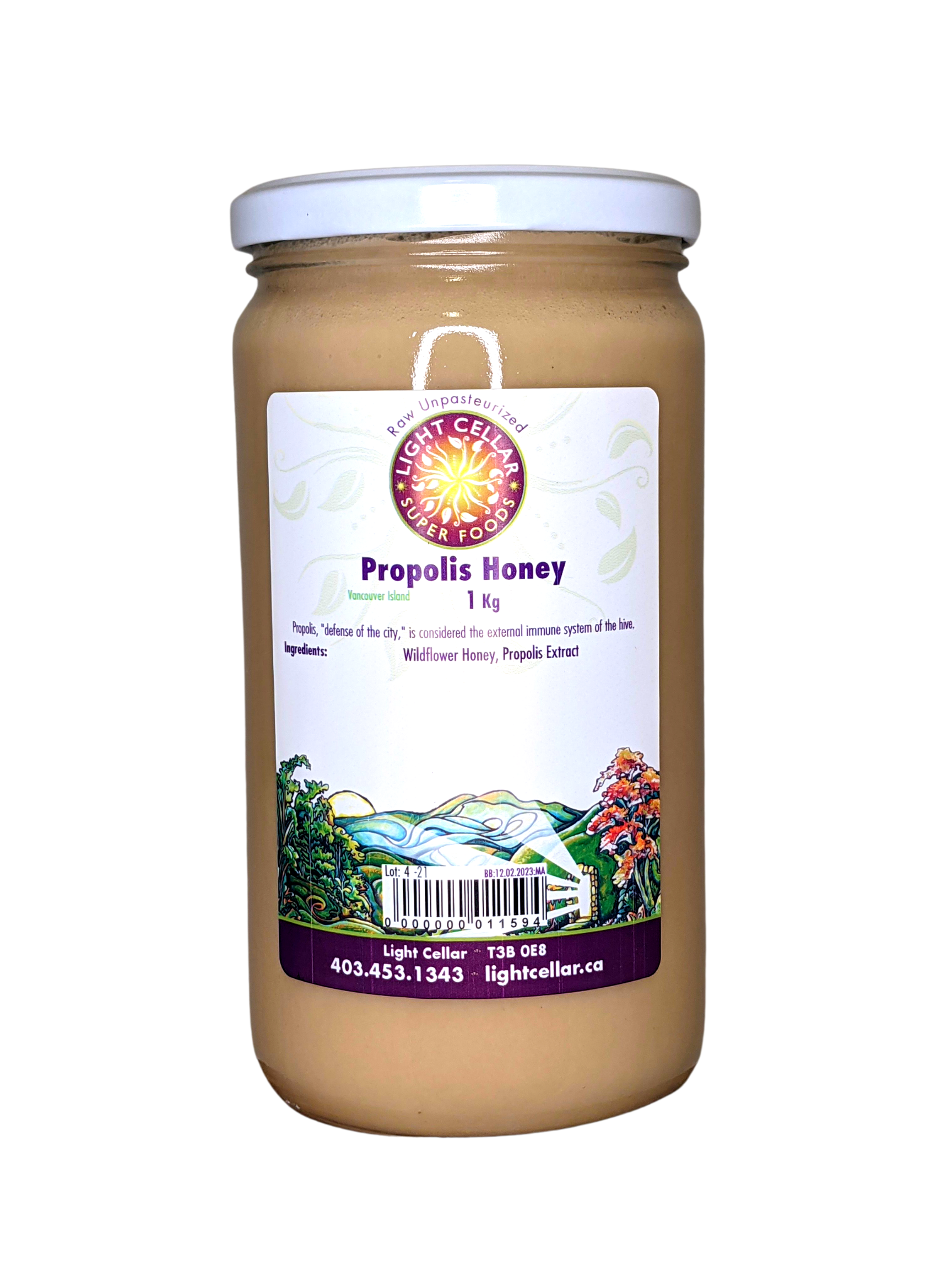 Propolis Honey
Pickup currently unavailable at Light Cellar
Light Cellar
Pickup currently unavailable
6531 Bowness Road Northwest
Calgary AB T3B 0E8
Canada
+14034531343
Propolis Honey: Raw Unpasteurized



Propolis, known as 'bee glue' or the 'defense of the city', is a resinous substance bees use to fill crevices in the hive. It is considered the external immune system of the hive. Propolis is made by the bees from a mixture of beeswax, bee saliva, and exudate of tree buds, sap flows, and other botanical sources. Though you can find Propolis as a resin and chew it like a gum, it is best used in tincture form. The pure, raw resin is placed in a high-percentage alcohol to extract all the nutrients and benefits. It is easy to use. Propolis has been used for thousands of years in traditional medicine for a variety of conditions including as an alternative to antibiotics to fight infection and help the healing process. This superfood contains nearly all the nutrients required by the body.


Our propolis honey is made from 100% pure and unpasteurized BC honey, collected by hard-working, energetic bees from the wildflowers of Vancouver Island. The beautiful countryside away from industrial agriculture provides a rich and botanically diverse environment for the bees to thrive and all that goodness to come through in every spoonful. 

Sourced from a 2nd generation beekeeper on Vancouver Island, BC this delicious wildflower honey is pure 'gold'!
Eat by the spoonful, sweeten your tea, use in desserts, elixirs, chocolate making and so much more.