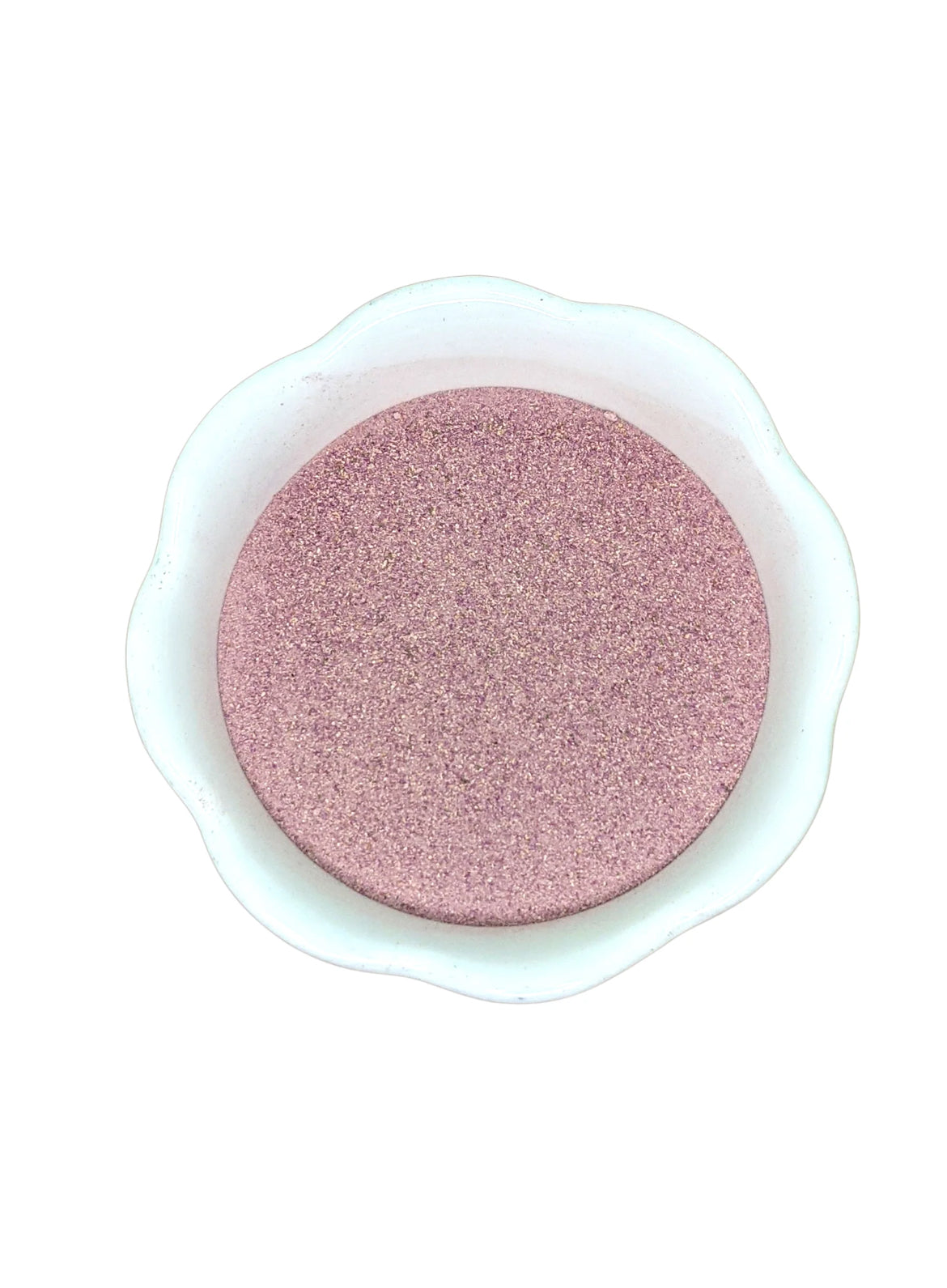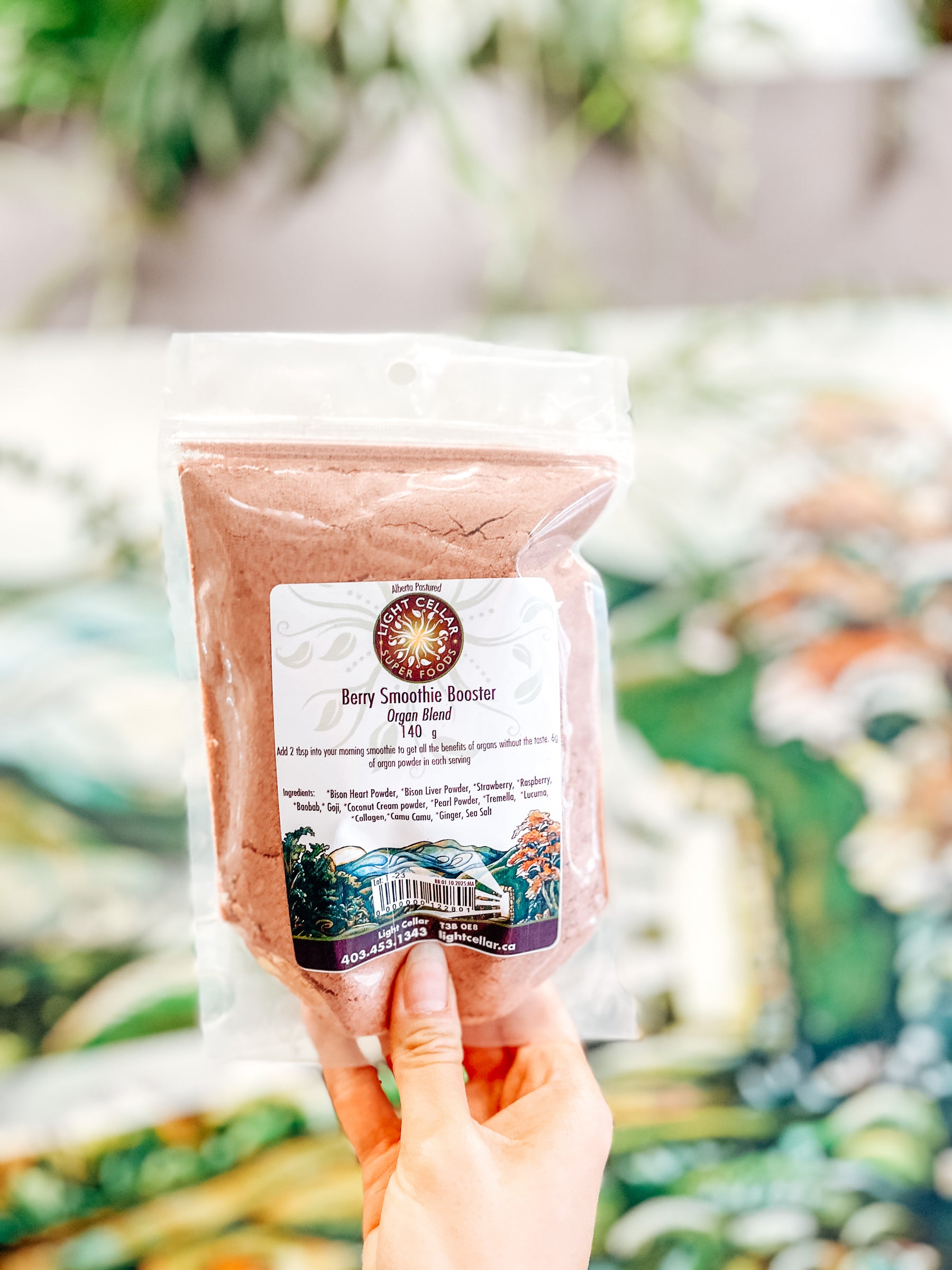 Berry Smoothie Booster Organ Blend
Pickup available at Light Cellar
Usually ready in 24 hours
Berry Smoothie Booster Organ Blend
140g
Light Cellar
Pickup available, usually ready in 24 hours
6531 Bowness Road Northwest
Calgary AB T3B 0E8
Canada
+14034531343
Berry Smoothie Booster Organ Blend - Alberta Pastured - Made In House - 140g - 6g of Organ powder in each serving 
Indulge in a symphony of health and flavor with our Bison Organ & Berry Chocolate Smoothie Blend. This extraordinary fusion brings together the rich nutritional goodness of bison heart and liver, the natural sweetness of strawberries, raspberries, and goji berries, and the vitality-boosting properties of baobab, tremella, pearl powder, collagen, and camu camu.
Key Benefits:
Bison Heart and Liver: Celebrated for their nutrient density, these organ meats are natural sources of essential vitamins and minerals. They support heart health, cognitive function, and overall vitality.

Berries Galore: Strawberries, raspberries, and goji berries infuse your smoothie with antioxidants, fiber, and a delightful sweetness, promoting vibrant well-being.

Baobab: This superfruit adds a unique citrusy flavor while providing essential vitamins, minerals, and antioxidants that boost energy and support the immune system.

Tremella and Pearl Powder: Tremella mushroom is known as the "beauty mushroom," while pearl powder is celebrated for its skin-enhancing properties. Together, they nourish your skin from the inside out, promoting a radiant complexion.

Collagen: An essential component for skin, hair, and nail health, collagen also supports joint function and gut health, providing a comprehensive approach to wellness.

Camu Camu: This Amazonian superfruit is a vitamin C powerhouse, bolstering your immune system and promoting overall vitality.
Our Bison Organ & Berry Chocolate Smoothie Blend is a testament to the harmonious fusion of nature's treasures. Whether blended into your morning routine or enjoyed as an afternoon pick-me-up, it's a delectable way to embrace a healthier, more vibrant you. Experience the symphony of well-being in every sip.
Ingredients: Bison Heart Powder, Bison Liver Powder, Strawberry, Raspberry, Baobab, Goji, Sea Salt, Coconut Cream Powder, Pearl Powder, Tremella, Lucuma, Collagen, Camu Camu 

Instructions: Add 2 TBSP into your morning smoothie to get all the benefits of organs without the taste. 6g of organ powder in each serving.